</P>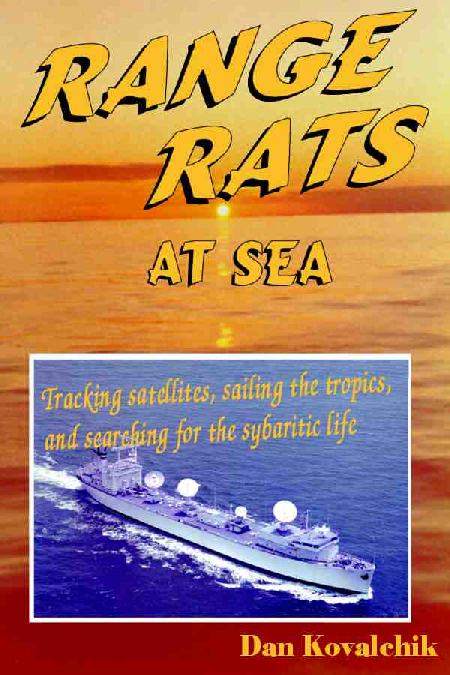 "Won't you let me take you on a
Sea Cruise..."
Join the crew of the USNS Vanguard as they sail the tropics, search the skies for satellites, and ponder the origin of that magnificent phrase,
"A girl in every port."
---
Dan Kovalchik supplies a refreshing view of life at sea with this lively and entertaining account of a 'round the world cruise on a NASA tracking ship built especially for the Apollo moon landing program.
Along the way you'll
-WITNESS

the wrath of the Royal High Court of the Raging Main
-SAFARI the Serengeti Plain to the foot of Mount Kilimanjaro
-SCUBA DIVE through the "Japanese Pearl Harbor," a WWII ships' graveyard
-MARVEL at the sexy secret of the Seychelles' coco-de-mer
-DISCOVER the jaw-dropping flip side to The Girl From Ipanema
-SUFFER world-class disappointment on that most famous of islands -- Tahiti
-EXPERIENCE the thrill of traveling 6,000 miles only to flub a mission and
-SEE if you have what it takes to be a steely-eyed space scientist!
---
But Hey! Don't just take my word for it. . .
"Dan Kovalchik has captured with humor and rich detail the sometimes glamorous, sometimes wretched lives of the "range rats" who tracked Cape Canaveral rocket launches from a global network of ships and island outposts in the '60s and '70s."
--Howard Benedict, executive director of the Astronaut Scholarship Foundation and author (with Alan Shepard, Deke Slayton, and Jay Barbree) of Moon Shot: The Inside Story Of America's Race To The Moon. (Turner Publishing, ISBN 1-878685-54-6)
"I salute--from my space helmet--the Range Rats, the unsung heroes of the space race to the future."
--Dr. Buzz Aldrin,
Gemini XII pilot, Apollo XI Lunar Module Pilot
---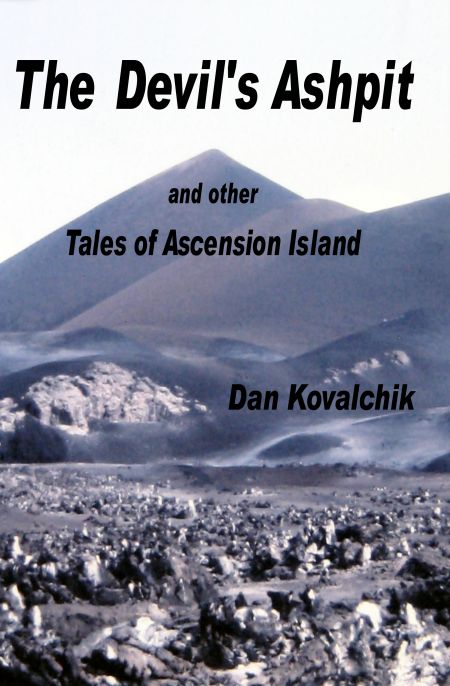 And finally, the sequel...
Did you ever think you'd like to get away from it all? I know a place where there's year-round balmy weather, tremendous fishing, sensational diving, free food and lodging, generous pay, no taxes, and free beer!
So why would anyone ever leave? The book's cover provides a clue. So does geography; spin the globe and see if you can find tiny Ascension Island, far, far away from...well, everything.
One young couple struggled to get to Ascension but soon realized the terrible costs of such isolation.
"I loved this book. Dan Kovalchik has an incredible talent for transforming what could have been a horrendously tedious experience into a page-turner. I just couldn't wait to find out what happened around the next corner."
--Patricia Trenner, Senior Editor
Air&Space/Smithsonian
---
Talk is cheap, you say? How about some samples, you say?
(Go ahead and take a look. These samples use specially color-coordinated photons designed to reduce eye-strain.)
Range Rats At Sea, Chapter 1: Equator Watch
( Authors Choice Press, ISBN-10: 059516966X, ISBN-13: 978-0595169665. Amazon.com provides both paperback and Kindle versions. Also available through your local bookstore.)
The Devil's Ashpit and other Tales of Ascension Island, Chapter 1: Starlifter
( CreateSpace Independent Publishing Platform, ISBN-10: 1499652763, ISBN-13: 978-1499652765. Amazon.com provides both paperback and Kindle versions. Also available through your local bookstore.)
(750 wd article, Florida Today newspaper, August '97)
(750 wd article, Florida Today newspaper, December '94)
(750 wd article, Air&Space/Smithsonion magazine, June/July '97)
Tracking launches from Cape Canaveral in the days of old ships and iron guts. RARE PICTURES!
(3,000 wd article, Air&Space/Smithsonion magazine, December/January '02)
---
$$$ SAVE $$$
I'll pay the shipping and knock a dollar off the cover price, too.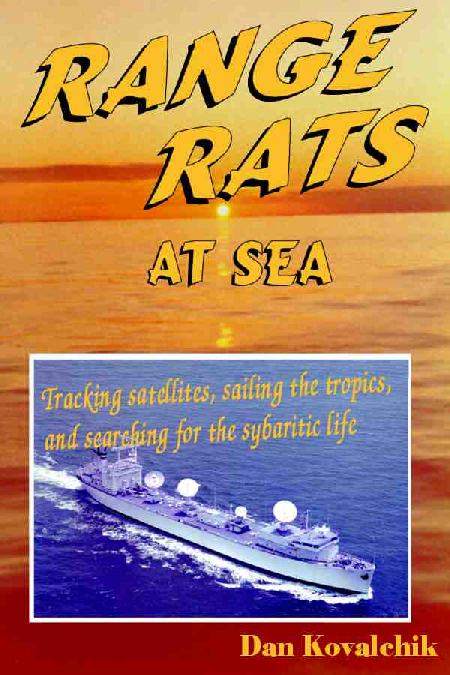 An autographed copy of Range Rats At Sea is $15.95
---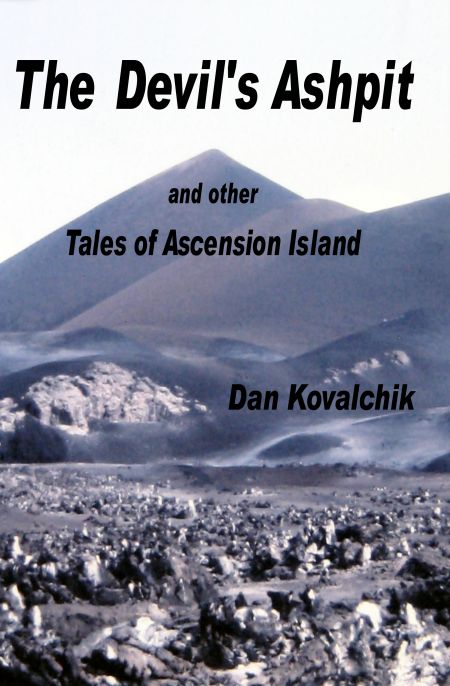 An autographed copy of The Devil's Ashpit is $11.50
---
---
Or send the appropriate amount via check or money order to:
Dan Kovalchik
335 Lake Point Place
Merritt Island, FL 32953
---
© Dan Kovalchik, 1998
All Rights Reserved
Updated July, 2014